Tim Anstee, Director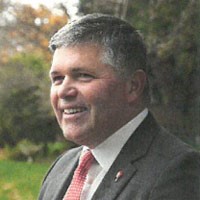 Tel: 01425 653263
Email: info@twcp.co.uk
Tim became a financial adviser in 1997 and since then has focused on advising retired clients and people in later life on investments, long term care and tax planning. As a testament to his excellent client care, Tim is still looking after a large number of his original clients, and in many cases, their extended families too.
Tim is highly experienced and fully-qualified to advise on financial solutions to later life clients. A Chartered Financial Planner and a member of the Personal Finance Society, Tim won the award in 2011 for 'The Best Long-Term Care Intermediary'. He has been accredited with the Society of Later Life Advisers (SOLLA) since 2010 and is presently the SOLLA Regional Co-ordinator for Hampshire.

Gordon Tate, Adviser
Tel: 02392 983761 / 07973 713194
Email: g.tate@prestigewp.co.uk
Gordon is an Independent Financial Adviser with Prestige Wealth Planning Ltd, providing specialist advice on long term care fees planning and equity release mortgages for over 18 years.
Gordon is an Accredited Member of the Society of Later Life Advisers having completed his Advanced Financial Planning Certificate in Long Term Care and Protection. Having had direct experience of being the main carer for his elderly parents, Gordon is now able to use that personal and hands-on experience to advise people who find themselves in a similar position.