How can Carewise help me?
How Carewise can help you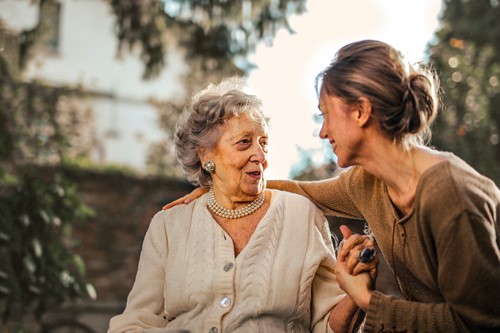 What is Carewise?
Carewise is a care funding scheme that offers expert, impartial advice to help people to consider the options, and decide how to pay for long-term care  – either for themselves or a relative or friend.
Set up by West Sussex County Council, in partnership with Age UK West Sussex, Society of Later Life Advisers and West Sussex Partners in Care, the scheme has been helping West Sussex residents to make informed decisions about paying for long-term care since 2011.
West Sussex care home fees could cost up to £1500 a week (the cost will vary, depending on the provider and your needs) so it's worth taking the time to seek independent advice on the best way to fund this.
Informed decisions about paying for care
The sole aim of Carewise is to provide impartial advice and support to those who may be choosing and planning care and wondering how to pay for the care home costs. The scheme can help you to review different care options and make informed decisions about the most cost-effective way of paying for care.
 Carewise offers a panel of qualified, independent care fees specialists who will:
review your financial situation
guide you through the many products and options available to you
provide independent advice from across the whole financial market.
Find out more about the care fees specialists and arrange a free consultation.
Case study - CA's experience of Carewise
CA first contacted Carewise when she and her family were arranging for her mum to go into a residential care home. Her mum had a property to sell and some savings, but they quickly realised they would still have an income shortfall to pay the care fees.
CA and her family took advantage of the free initial consultation with a Carewise adviser which helped them to understand the different options that were available to them.  The adviser recommended purchasing an immediate needs annuity to cover the shortfall – this a guaranteed income to pay the care fees and provides peace of mind that they would not run out of funds. CA was most grateful to the Carewise adviser.
"I just want to say a big thank you for all the help. I couldn't have managed to sort everything out without your help. You always took the time to explain everything."
CA, Crawley
Free money advice service
As part of the Carewise scheme, you can access the free money advice service at Age UK West Sussex, Brighton and Hove. From April 2019- March 2020, this service successfully supported older people to access an additional £4.9 million of benefits!
The money advice service provides confidential advice and information on:
Budgeting
Saving
Pensions
Debt
Benefits
Last updated: 16 April 2021